About Us
Non profit, family orientated and community minded.
Our Story
We are a nonprofit organization which has existed since the 1970. The main goal of the club has always been to provide a great safe facility for motocross racing with a family orientated atmosphere. You will find all club members are friendly and more than willing to give advice, answer questions and help each other out when needed. The club executives are always open to suggestions and welcome any help you may be able to provide throughout the MX season. We work hard to establish and maintain a positive presence in our community. The Lloydminster Motocross Associations is one of the largest and most active groups in both the provinces of Saskatchewan and Alberta with over 150 members. The club is affiliated with the Saskatchewan Motorsport Association SMA, Midwest Amateur MX Series and the Alberta Dirt Riders Association ADRA.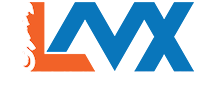 The Home for
Lloydminster Motocross
No matter if you just enjoy riding, are training on a quest to a motocross championship, or want to give back to the fast paced action packed sport you enjoy, the Lloydminster Motocross Association and Lucas Bachman Memorial Raceway is a great place for riders of all ages and skill levels.