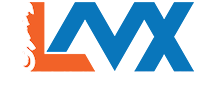 Membership Guidelines
Rider Hours: Dawn – Dusk
CALL 911 IN CASE OF EMERGENCY!
Track Rules:
You are riding at your own risk. Ride within your own capabilities.
The Lloyd track is a motocross track, no quads or ATV's allowed.
Mini track is meant for small wheel bikes only.
Children under 16 must be supervised by an adult.
Spectators enter this area at your own risk.
Authorized riders and club members ONLY on the track.
Helmets are MANDATORY.
Have someone along to watch out for you when you ride, NO riding alone.
Use caution when entering the track. Yield to oncoming bikes and ride the proper direction when on the track.
Never stop in a blind spot or pull onto the track in a blind spot.
Get off to the side of the track with a mechanical failure or when visiting.
No trucks or unauthorized vehicles on the track.
Walking speed in the pits at all times.
Absolutely no mixing of alcohol/drugs and riding.
No open fires or parties.
Entrance gate must be locked at all time, so please lock after you enter and exit.
FAILURE TO ABIDE BY THESE RULES COULD ENDANGER YOURSELF AND OTHERS AND WILL RESULT IN THE TERMINATION OF YOUR RIDING PRIVILEGES ON THIS TRACK!